Friendship Ford of Bristol's automotive expertise is a product of our sustained interest in industry trends and characteristics. We are privileged to share the latest news, promotions and events with you and hope the information will enhance your shopping experience. As you know, there are many new cars from which to choose, and we believe an informed customer is the best customer.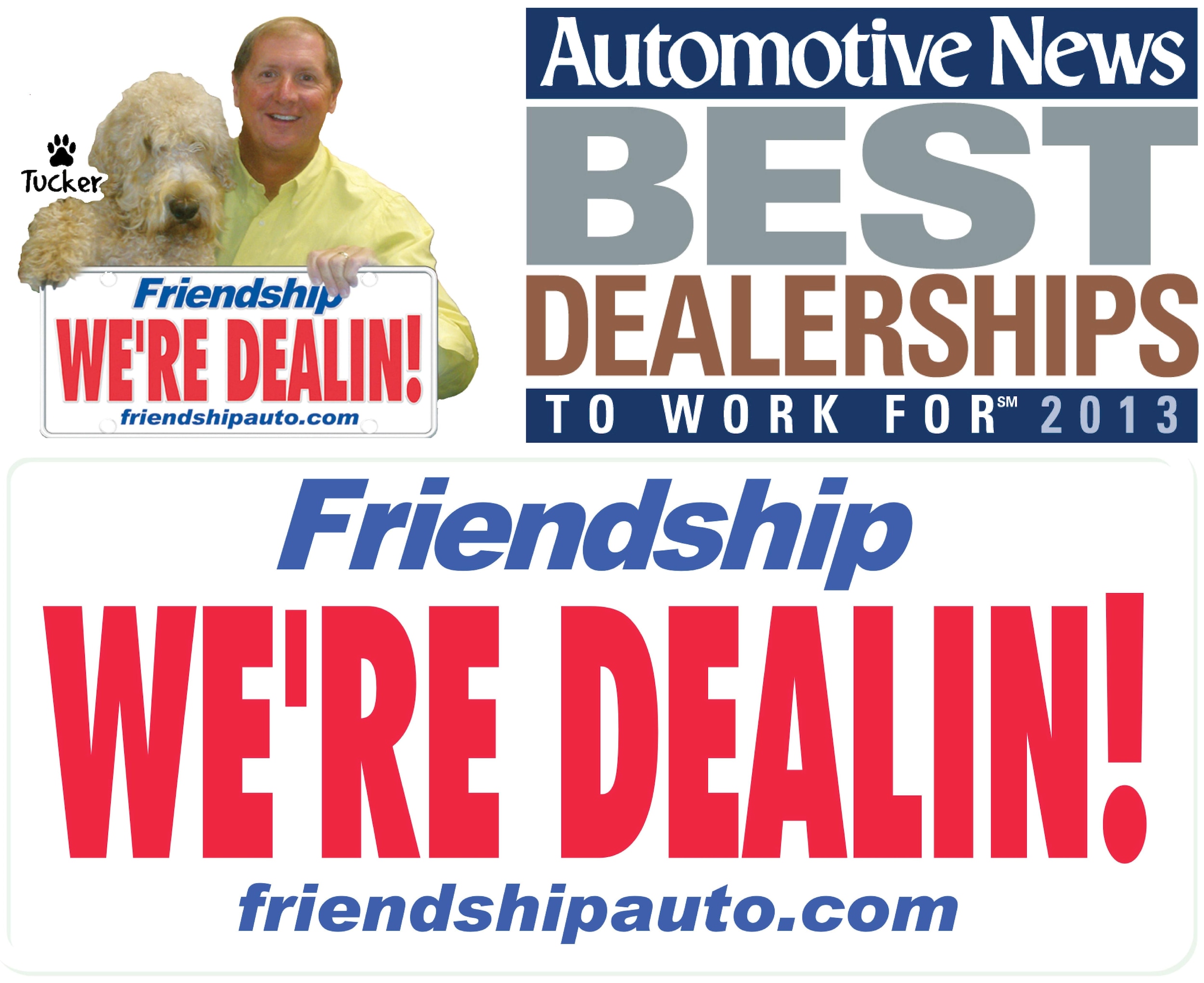 Friendship Named One Of The Top Dealerships To Work For
What makes a quality workplace? Which dealerships excel at treating employees well and have the top scores in workplace satisfaction?
We have identified those dealerships and the recognition begins with this list of the top 100 places to work -- a summary that honors new-car dealerships in the United States that have excelled in creating a quality work environment.
This list is arranged geographically. A ranking of the top dealerships to work for will be revealed at a gala celebration Oct. 17 at the Ritz-Carlton Chicago where Automotive News will celebrate the achievements of all the dealerships recognized in the inaugural list of Best Dealerships To Work For.
That day, Automotive News also will host a half-day program -- "The Pursuit of Excellence: Attracting and Developing the Best." The program will include speakers from dealerships in the top of our ranking, plus experts in employee and customer satisfaction. The program's keynote speaker will be Michael Maroone, COO of AutoNation Inc. of Fort Lauderdale, Fla., the largest dealership group in the United States.
On Oct. 22 Automotive News will publish a special section and ranking of the top 100. Some of the dealerships will be profiled in depth, with a look at the practices and policies that helped establish them as great places to work. Photos from the Best Dealerships To Work For celebration in Chicago also will be included.
Read more:
Automotive News